'Smartmobil' Conference and Exposition for Mobile market Shapers in Budapest, Hungary
January 31, 2011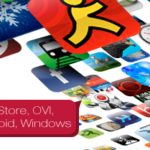 Get a glimpse into what the mobile market has yet to offer in terms of smartphones and tablet PCs at the 'Startmobil' conference held in Budapest, Hungary, on the 6th of April, 2011. Mobile application developers, service providers, manufacturers and telecom companies will be present to share their views about the future of the mobile world. Keynote subjects include iOS, Android, Symbian, Blackberry, Windows Phone, HTML 5. Codespring is planning to participate at the conference to check out what is new on the mobile market.
The 'Startmobil' conference gives you access to keynote presentations about tablet PCs and mobile devices, iPhone and Android platforms, e-reader devices. This is the platform where the industry elite will meet leaders and new entrees of the Smartphone market. The conference brings together the post-PC era's most influential players, developers, manufacturers, telecommunications companies, agencies and customers. Discussions and debates will be focused around the future of tablet PCs.
Have a new idea to perk up the mobile trends? Share it with us and receive a free quote for mobile application development for Android, iPhone, Windows Mobile or Blackberry platforms from Codespring.
Did we raise your interest for mobile applications for iPhone owners? Check out iSpeedCam, the traffic safety warning system designed by Codespring.