CEE IT&C Industry Winning Models
February 24, 2011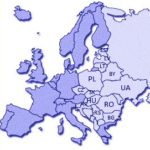 2010 proved to be a year of major changes in the IT&C industry at global level.  In order to restore growth rates, companies did focus on improving processes and reducing costs at all levels. However, reassessing customer needs was a priority. In the game, Central and Eastern European IT&C companies won important accounts by delivering outsourcing services and exporting software development.
Major Trends
Taking a snapshot of the CEE region data, some particular phenomena can be noticed: a) Migration of the Western European and US development centers to Central and Eastern Europe; b) Rising of new IT&C contenders on the CEE market; c) Increase of Total IT Services exports; d) Growth of domestic IT outsourcing consumption markets.
The countries who seize most of the contracts are: Romania (589 $ mln/2009), Poland (451 $ mln/2009), Czech Republic (371 $ mln/2009), Hungary (475 $ mln/2009) and Ukraine (697 $ mln/2009). They have slightly doubled their IT services exports in 2010 and also increased their quality management systems. This group leads in absolute numbers of certified human resource. Romania distinguishes itself from the group as a cultural mix between Latin, Germanic, Hungarian and Slavic cultures.
Middle sized markets are rapidly growing in Bulgaria, Serbia, Estonia, Slovakia and Lithuania – benefiting from direct foreign investment or co-investments. The freshest group of contenders is formed by smaller countries in the CEE: Croatia, Moldova, Latvia, Slovenia and Albania.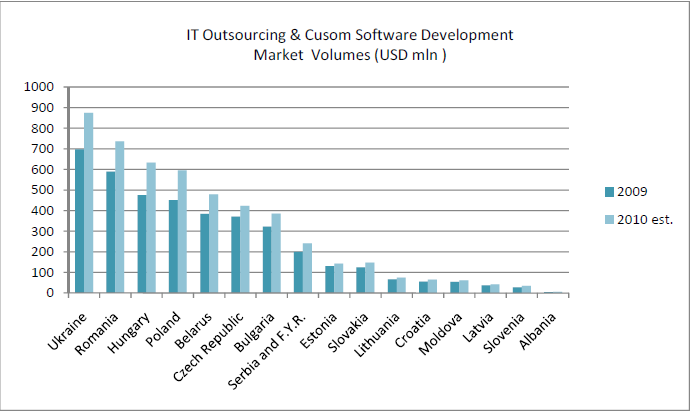 Figure 2: Market Volumes 2009 and 2010 estimates / source: CEE IT Outsourcing Review 2010
Romania and Ukraine constantly lead the growth rates of the region, estimates for 2010 being of 874 USD mln for Ukraine and 736 USD mln for Romania, calculated for IT Outsourcing and custom software development services.
Romania / The IT Outsourcing and Custom Software Development Model

Figure 3: IT Outsourcing Market at a Glance
As for other countries in the Central-Eastern Europe,    Romania found a winning strategy in developing its        IT outsourcing capacities. Along with custom software businesses have registered constant growth even during the recent global recession.  Studies reveal that Romanian software engineers are valued for their technical preparation and their wide knowledge of various foreign languages: English, German, and French.
Modern trends in the sector reveal mainly the qualitative aspects of the outsourcing process. Romania is a market heading to maturity, the 2009 and 2010 landscape providing a dynamic merger and acquisitions record. The total number of companies benefiting of foreign capital increased by average 40% – according to recent market researches.
A geographical outlook of the Romanian IT Outsourcing and custom software development, as presented in the map on the right, reveal 3 main centres – Bucharest (the capital), Timisoara and Cluj-Napoca – and two developing centers: Iasi and Brasov. Common features of all these locations are: elite education systems, cultural variety, highly developed service industry, quite fair infrastructure and international access.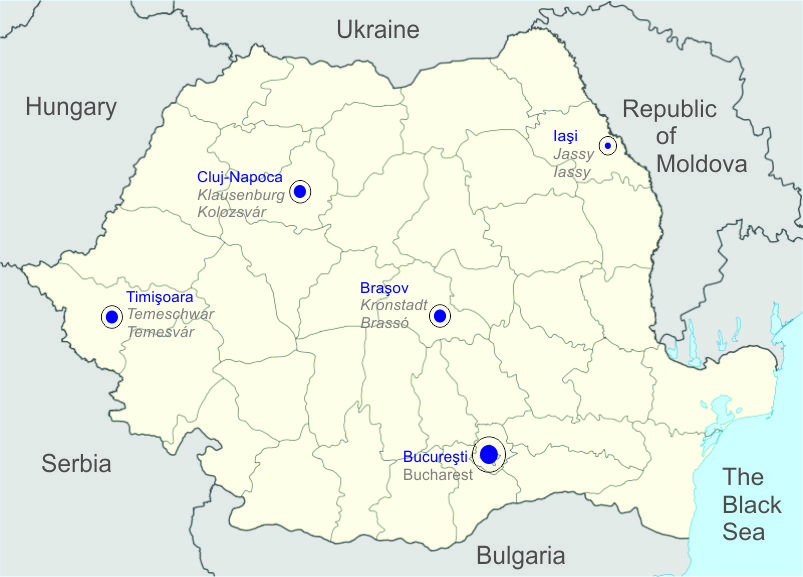 Figure 4: Major IT Outsourcing and Custom Software Development Centers in Romania
Cluj-Napoca has been identified as a rapidly emerging leading IT&C center. It has continuously provided valuable human capital, and attracted new investments in 2010. Currently, Cluj-Napoca holds the pole position for hardware production in Romania is ranked 3rd in the software development and IT services sector.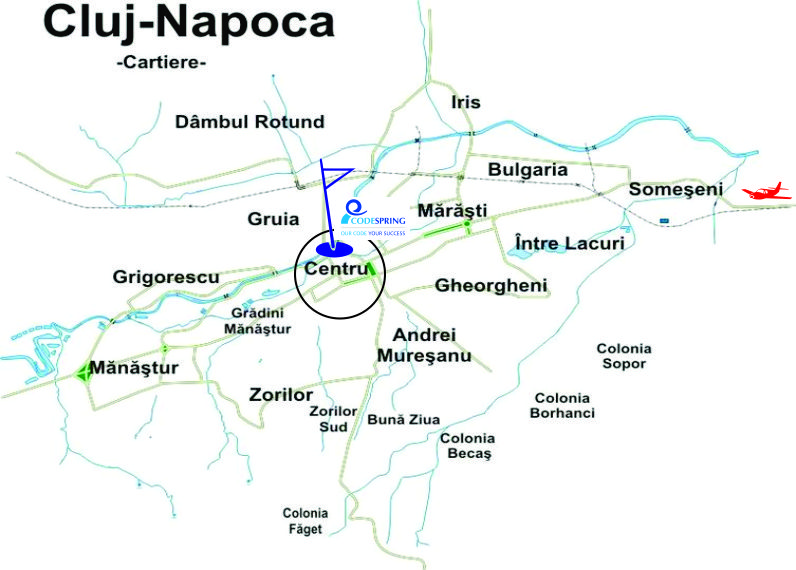 Cluj-Napoca is providing cca. 7% of the total annual domestic Software Development & Services resulting turnovers. The local market is following a consolidation trend manifested through two major options: a) merger of small and medium local providers or b) acquisitions by foreign companies willing to set development centers in the city.  Local rates are similar to those at national level varying according to the desired technical skills, experience and soft skills.
For 2011 forecasts are mainly positive, adding new value to the outsourcing processes by allowing more frequently Project Managers to undertake full responsibility for their teams & projects. (D.C)
___________________________________________________
1,2,5 – CEE IT Outsourcing Review 2010 / CEEOA
3,4,    – Institute for Computers, Romania