Health Care IT Systems & Services Dilemma
July 11, 2011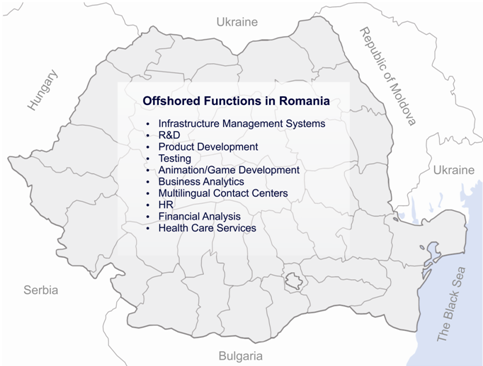 The Internet has developed as an efficient tool to share health information, enabling users to access and sense data at their fingertips. More and more complex problems in the health field require progressively sophisticated computer software, distributed computing power, and standardized data sharing. Modern technology enables patients to investigate and arrange healthcare anywhere in the world from their home computer directly or with the advice of specialised parties. Globally and locally, practitionners and patients force CIOs to decide the systems that should be implemented in order to best serve the medical & health care environment.
The Codespring Involvement
Codespring software development team has been integrated in various projects by private and public entities, both national and international. Expertise in the sector relies upon the development of various applications and implementation of client and patient management system. Due to the high importance of accurate data management, Codespring imagined for each project a highly secure and user-friendly system.
On the occasion of these experiences, we just realized the pressure affecting the medical institutions leaders when having to decide upon IT priorities. The health care information technology world is quite small (!). There are very few EMR (electronic medical records) / EHR (electronic health records) systems vendors and even fewer specialized medical software developers.
Heterogeneity versus Homogeneity?
The IT systems serving the current health care field worldwide may be described as diverse. Public authorities in the most developed countries are facing the issue of aggregating data and imposing a technology standard for the field. Meanwhile, in the developing countries this issue is barely being adressed. In both cases a difference between the information systems officers and clinic chief executive officers perspective appears.
In terms of system consistency, business continuity, ease of integration and futher development, some CIO's primarly would opt for the "best-of-suite" strategy. In this case, the integration across multiple applications provided by a single vendor offers plenty of cost efficiency and fewer data errors.
The clinicians' first choice would be the "best-of-breed" strategy. Combining different independent applications provided by different vendors supported by point-in-time integrations allows physcians a deeper use. In this case CIO's are under the pressure of properly integrating the system, but they also may see the benefits of in-depth solutions.
The general consent is built upon the idea that both strategies ought to be a pro-pacient solution. Having this priority marked on the board it is just a matter of correlation between the existing IT environement and the accessible funds. The next challenge of the European and US health care system is to make the linkage between various systems under the incidence of outsourcing and medical tourism.
Romania on the Health Care Services Outsourcing World Map
An average of 60% of the total services ousourced in Romania are IT related. Consequently, Romania was first targeted for software development, testing and technical support of various medical and health care solutions.  According to 2009 Tholons Special Report, Romania is an estabilshed offshoring destination for IT functions and a top emerging destination for health care offshoring.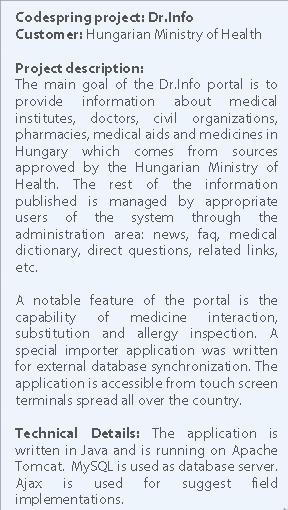 The premises for these types of services are mainly related to the strong Romanian medicine school and the amount of foreign pacients coming in Romania for specific surgery interventions and dental care. Over more, according to the Brainbench Global Skills Report, Romania was ranked 3rd in Anatomy and Physiology knowledge (after USA and India), and it was ranked 5th in Medical Office Skills (after USA, Canada, India and New Zealand).
Geographically, the offshoring centers are following the medical universities distribution. Consequently, in Romania the most suitable and aknowledged centers are: Bucharest, Iasi, and Cluj-Napoca.
Internet Impact on Health Care Systems
As the Internet has increasingly entered our life's processes it is now used to deliver treatments and promote health both in clinical practice and medical research.  It is still new and difficult to be defined.
Often interventions via Internet consist in text web pages and various interactive features. The length and duration of treatments is similar to the face-to-face treatments or bibliotherapy approach.  Some new tools may be referred: video games for children and internet suppot groups. The majority of positive results have been recorded for symptoms of anxiety, depression and various health conditions. Clinicians also use Internet for accessing various medical applications on their PCs or other personal devices. We are now living a phenomenon of extensive research for various mobile devices and accessories that may allow physicians instant emrgency interventions.
Revolutionary technologies
The immersion of 3D objects in the real world opens new roads for medical interventions. Manipulating real-like 3D images coupled with heptic perceptions redefine the way medical students learn and practice or the way surgeries are being prepared and approached. The new medical software results in safer examinations and improved imaging accuracy. Top software and hardware insure accurate data processing and manipulation.
Again, the choice issue pops up! Should hospitals invest in the newest technologies and assume the risks of the learning curve for such systems or just adapt the existing software packs and hardware.
Even if the discussion may continue, all parties – vendors, clinicians or patients – should agree upon those solutions that better serve the current community and its' future. Informatization is a great step for health care and a challenge for those who must take decisions in the field.