Romania's Economy Revised Upward in 2011
February 23, 2011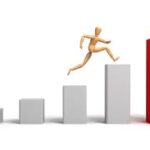 Financial reports published by international ranking and monetary institutions have improved their outlook on Romania's economic evolution for 2011. According to the Center for European Economic Research (ZEW) analyst expectations for Romania's economical growth rose by 3.6 points, to 33.4 points. Meanwhile, the Economist Intelligence Unit (EIU) forecasts a slow return to growth in 2011 and foresees an expansion of the real GDP  by 0.7%. Concurrently, the International Monetary Fund (IMF) expects economic growth of about 1.5 percent for Romania in 2011, in line with the government's own forecast. At the same time, the European Bank for Reconstruction and Development (EBRD) ups Romania's GDP forecast to +1.1% this year. Therefore, it is a must for Romania to report further progress in 2011in order to meet both national and international financial market expectations and to keep up with plans to join the euro zone in 2015.
Romania ranks fourth in Central and Eastern Europe (CEE) concerning economical outlook, according to a recent survey published in February 2011, by ZEW.  Romania was outranked by Croatia – 41 points, the Czech Republic – 37.3 points and Poland – 37.5 points. For the entire CEE region, the index has incresed by 8.3 points, to 24.5 points. The economic sentiment indicator for the CEE region and further financial market data have been surveyed monthly since 2007 by the Centre for European Economic Research (ZEW), Mannheim, with the support of Erste Group Bank, Vienna.
The economic recovery that began in most parts of emerging Europe last year is following an ascendent trend this year, as well. In its latest quarterely economic report on the CEE region, the EBRD asserts that growth in 2011 is likely to remain reasonably strong, showing average expansion of a little over 4 percent, with stronger than expected recovery in the eurozone. According to the report, the private sector-led recovery is likely to boost growth across the region. In line with this, EBRD remarked positive economic prospects in Romania, revising upwards its forecast for Romanian economic growth to 1.1% in 2011, from 0.9% previously, citing slightly improvements over recent months.
In addition to the voiced international positive forecasts, the National Economic Projection Board of the Romanian Government is counting with a 1.5% GDP growth this year. This financial figure is confirmed likewise by the international Monetary Fund (IMF).
The cited financial reports emphasize that the Romanian economy is stabilized and will find several mens to attract focused investor attention to the country and generate growth in the years to come. As a software services exporter, Codespring is willing to establish strategic partnerships for software development with international IT companies willing to outsource software projects to Romania. Should you be interested to find out more about the Romanian software Development Market or the CEE IT&C industry winning models, plese consult our latest edition of the Codespring Company Papers.