romaniaIT Party at CeBIT – March 3rd, 6:30pm
February 28, 2011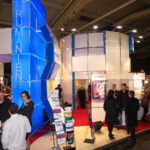 We are honored to invite you to visit the romaniaIT Booth – Hall 5/ B48 at CeBIT 2011, between 1 and 5 March 2011, in Hannover.
You will be able to meet our 16 companies exhibiting and learn more about their services and how to boost the success of your business through their resources and qualifications.
Make sure that you mark romaniaIT Party on your CeBIT calendar: March 3rd, starting with 6:30 pm, in romaniaIT Booth. It will be a wonderful opportunity for you to have a taste of Romanian specialties and wines.
Codespring team will be there to host you all. We have prepared fresh information for anybody interested in working with a software development & outsourcing company in Transylvania.
Join us at CeBIT 2011!