Software Cluj – The Rising Star of Romania's Software Development
May 20, 2011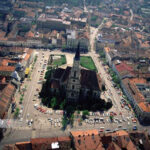 Along with other nominations "Software Cluj" became a symbol of Cluj county and Transylvania. Software Cluj is the rising star of Romania's Software Development. Software Cluj challenges the capital and the residing software providers. Software Cluj is the proof of the talent pool that local universities have constantly delivered on the national and international market.
Software Cluj groups 50% of the local IT&C companies. While Romania's software market is dominated by Bucharest, Cluj gathers a 6.3% of total national IT&C volume, holding the 3rd rank in the country.
Software Cluj is the results of a hundred companies delivering custom software development, outsourcing and IT Services. Currently, Software Cluj is ranked 3rd in the software development and IT services sector in Romania. Therefore Software Cluj is ranked 1st in the software development and IT services sector in Transylvania.
Software Cluj attracted capital from both domestic and foreign sources. Software Cluj domestic capital holds av. 25% of the total market. The top Software Cluj foreign capital investor is Germany (30% of total market shares). The United Kingdom is also close to the Software Cluj phenomenon, controlling 22% of total market share. Third, US and Netherlands investors hold 15% of total market, each.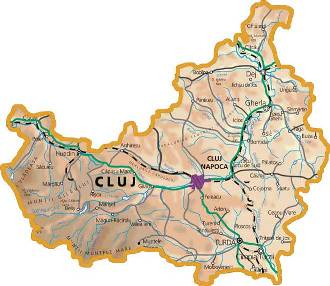 Software Cluj work force is prepared in elite universities, each having an Information Technology and Computer Science Faculty: "Babes-Bolyai University" and "Cluj-Napoca Technical University". Currently, + 5.000,00 software engineers are active on the Software Cluj work force market and a total of 600 graduates in IT&C are available each year. The talent pool is versed in many languages, especially English and Latin Languages.
Software Cluj profits are the major key drivers for foreign investment in the sector. These profits are the result of the Cluj cost advantage over West and East Europeans centres, backed up by the comfortable time zone allowing the development of near shore activities.