How often did you think about what you consider to be the best thing at the company you are working for? Well, we think about it daily because we want to have a motivated and high performing team.
First it is important to understand that at Codespring we have an organic growth approach. We are part of an ecosystem, where our customers, our future employees and the company actively collaborate in order to grow and develop.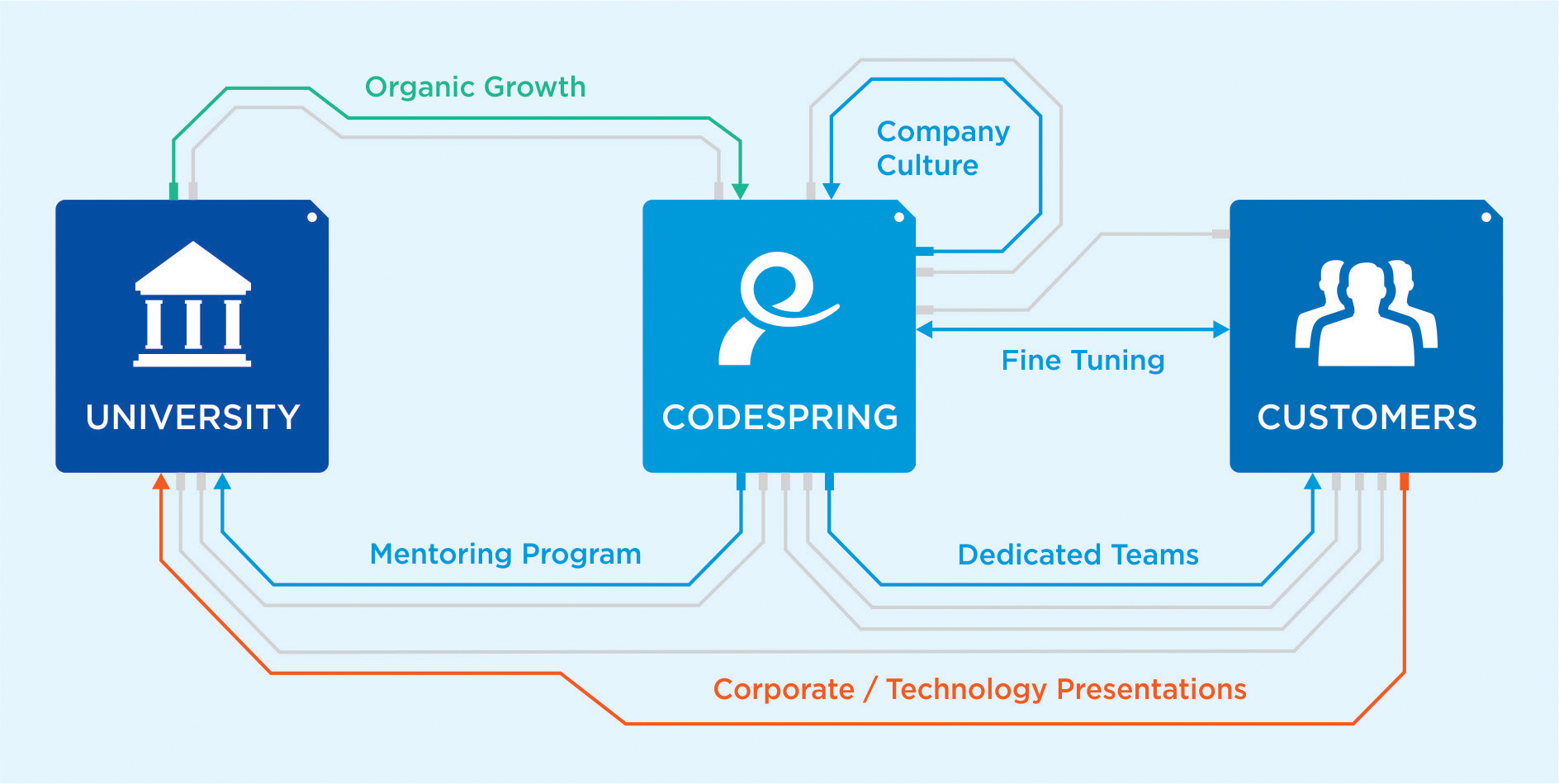 Secondly, we also discovered that there are always two categories of "best thing" in working with us:
the important things category
the important and nice things category
The important things category while working at Codespring
Here we include, according to the studied priorities:

If there is something you should come and work with us, that definitely is the TEAM in capital letters. We are young, dynamic, skilled, friendly and fun. On top of all these, our leaders are experienced people always ready to raise the game.

Interesting and innovative, they also foster international experience, research intense inputs and demand creativity.

These are the big reasons for which we come to work: payment, opportunity to grow a career in the profession and the benefits package: sport programs, technical trainings and soft skills trainings.

Healthy attitudes, joyful spirits and common intellectual backgrounds build a very nice and cosy atmosphere, where each individual can express its personality. Flexible working hours allow anyone to deliver work at his peak productivity time. The idea is to deliver quality work in everything we do.
The Nice things category while working at Codespring
Because what would be our professional life without these nice ingredients!

Positive thinking, carrying attitude, friendliness are the key traits of our team members. But there is also to note that we are challenging and courageous.

We like to keep a curious mind, a tolerant attitude and embrace the new. Different does not scare us, so you may find interesting characters around.

In order to keep the good spirit around we also must spend some fun time together. Trips and adventuring, parties, sport and games are the classic cocktail at Codespring.

In the end it is all about evolution and personal development. For this we have a mix of internships, trainings and language classes. The choice is yours.