Big Chunk Audience at the Mobile Technologies Workshop
May 6, 2011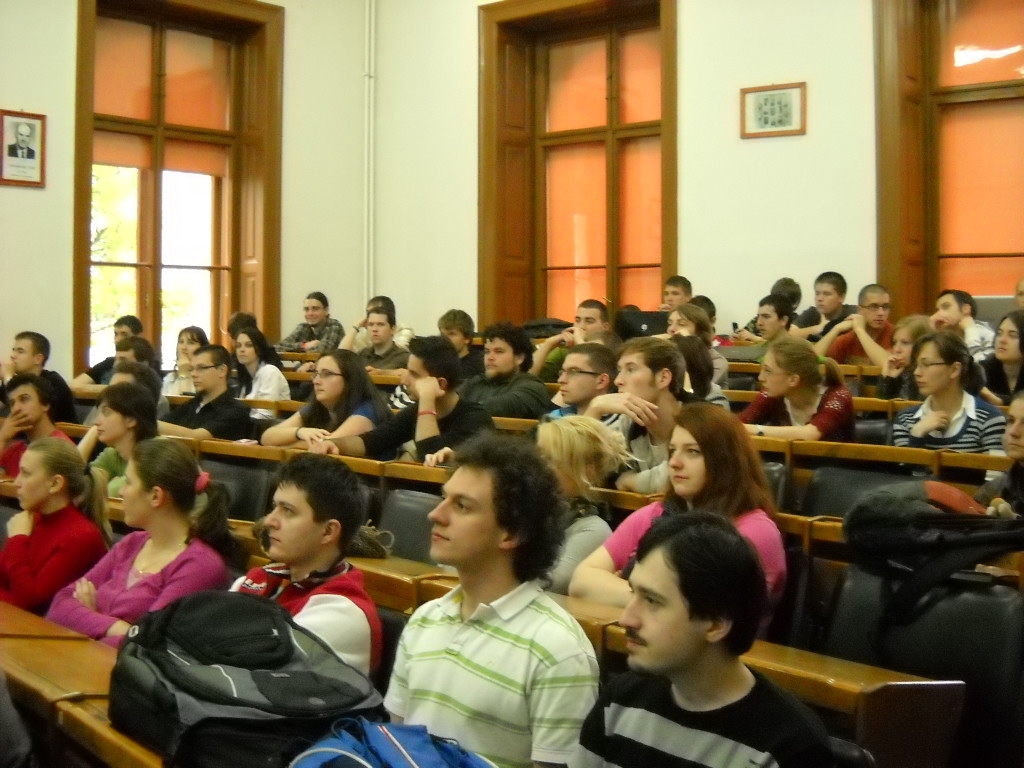 Following our workshop on Top Mobile Technologies, held on the 4th of May 2011, at UBB, we are coming back with fresh feedback.
More than 60 persons attended to the event: students, fresh graduates and alumni.
After the initial speech of our General Manager – Mr. Brem Walter, the technical team took over and introduced the audience to Liferay, Vaadin, Android and iPhone technologies.

We have appreciated the receptiveness and proactiity of all participants; we could easily see that the subject stirred the minds and spirit of future professionals in the It&C.
In short, the titles of the session were:
1) Java portlets and Liferay;
2)Vaadin – Rich internet applications with Java;
3)Android system architecture;
4) IOS 4 and iPhone 4 – New things in IOS 4.x.
Afterwards, we delighted our audience with tasty food, good wine and refreshing drinks. All in all, we thank to our increasing number of fans and to those who constantly showed interest in our company activities. We hope that the future will draw more and more mutual collaboration opportunities.