Location: Bonțida Bánffy Castle.
Last autumn, in 2021, was special to us here in Transylvania, Romania. Codespring Family Day at Bonțida Bánffy Castle was a blast! Our little and friendly software development team just turned into a big family! On September 25th, we did finally reunite with colleagues, internship students and partners with their spouses, friends and kids at our special event at Bánffy Castle in Bonțida, Cluj County, Romania. We got lucky and had summer back for one amazing day!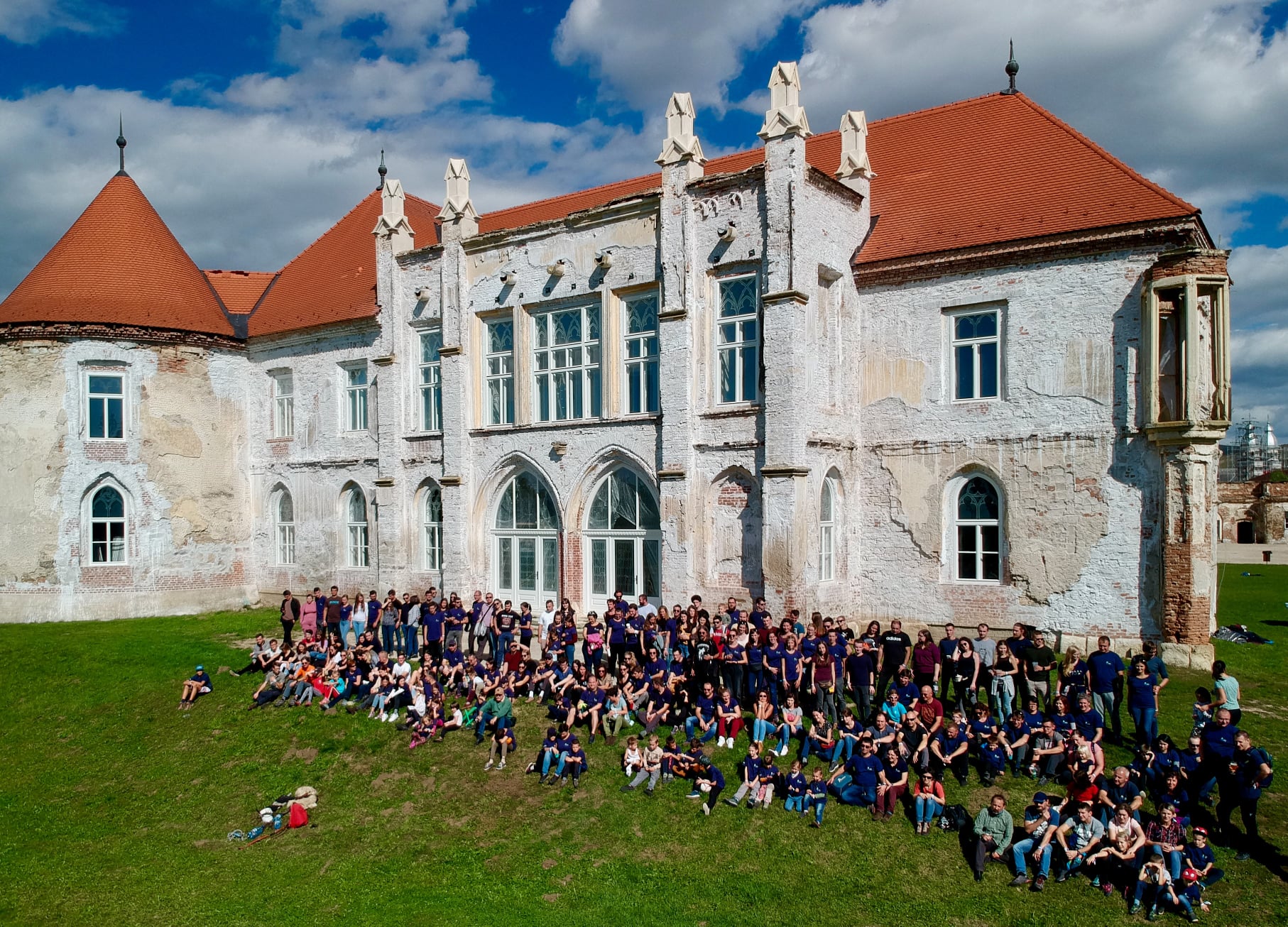 What Happens At Bánffy Castle Stays At Bánffy Castle!
True… Some of it stays there, imprinted in our memories and in the spirit of the castle. The joy of seeing each other again, the funny jokes we brought from our online meetings to the offline reunion. The beauty of live discussions, outdoor in the splendor of this ancient scenery offered by the courtyard of Bánffy Castle in Bonțida Yet, there are some moments that must be shared!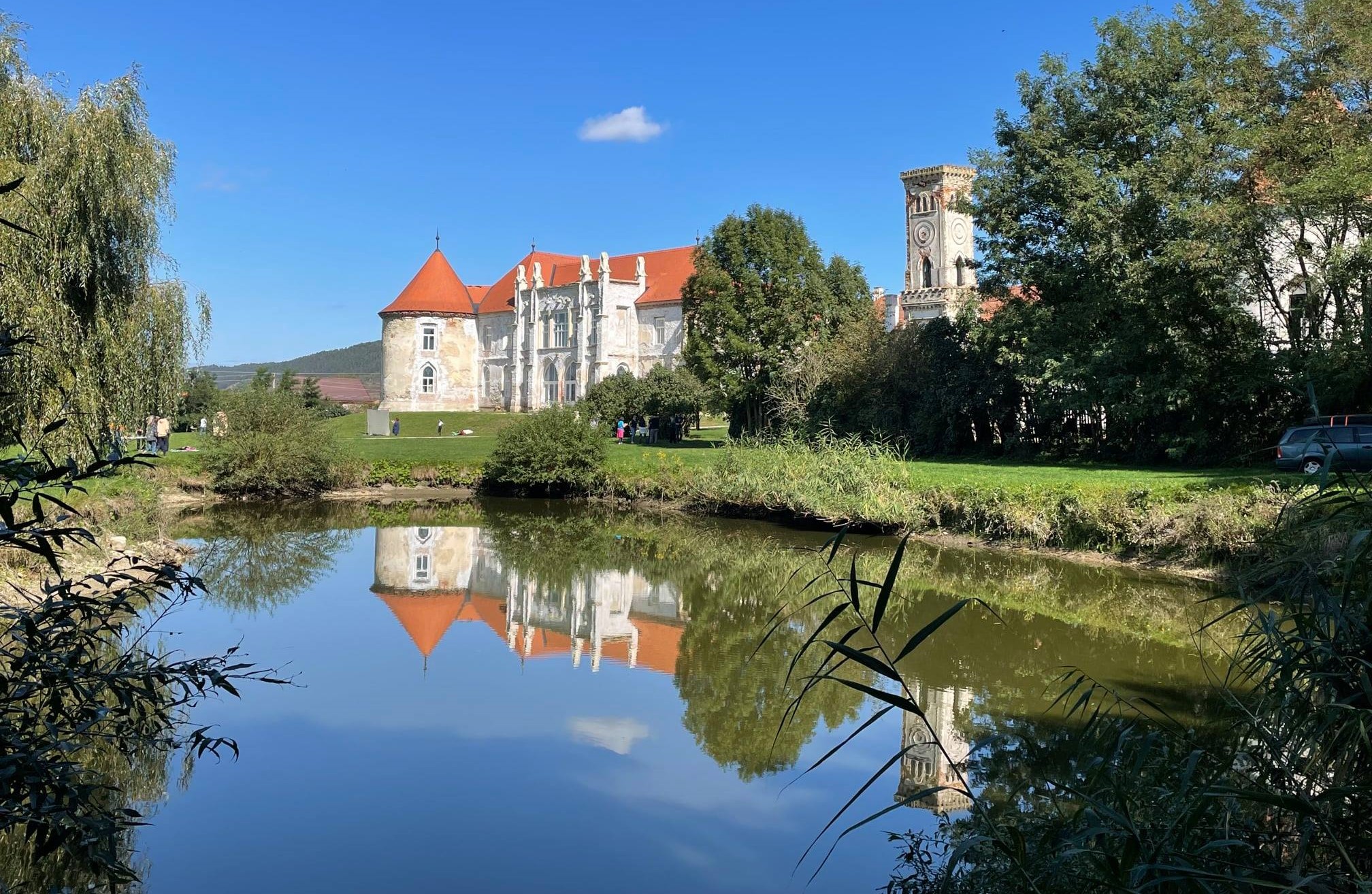 But, Some Stories From Bánffy Castle Must Be Told.
Indeed, our Codespring Family Day at Bánffy Castle is always an opportunity to have new adventures! It is the second time that our software development team gathers in the historical grounds offered by Bánffy Castle in Bonțida. First in 2019, and the latest in 2021.
Codespring families and friends had the chance to enjoy several interesting outdoor activities during the entire day:
Fun outdoor games circuit delivered by Yuppy Camps
Outdoor climbing on artificial tower brought by Adrenalin Park
Horse riding in the castle's back yard
Traditional seklar archery show
Live puppet show for kids
Bonțida Bánffy Castle Guided Cultural Tours
Delicious traditional barbecue and gulyàs
And yes, the sun went down, the stars went up and we were all telling our life stories of these pandemic summers. The camp fire was lightening up the little meadow of the castle. The music was just right.
Codespring Family Day At Bonțida Bánffy Castle – A Fairytale Chapter
As all the good event hosts do we asked our guests how they enjoyed the Codespring Family Day at Bonțida Bánffy Castle. We were thrilled to learn that our harshest critics – the kids – found it literally as a "fairy tale day" that we want to repeat!
This being told, congrats to the organizing team and the activity providers for such a memorable event!
About Bonțida Bánffy Castle
Bánffy Castle is an elegant architectural monument situated in Bonţida, Cluj County, Transylvania region, Romania. Nowadays it is mostly renown for hosting events of TIFF -Transylvania International Film Festival, the Electric Castle festival, as well as other cultural events.
Bánffy Castle is the largest castle ensemble in Transylvania. Formerly known as the Transylvanian Versailles, was almost completely ruined by the end of the nineties. The site was included on the 100 Most Endangered Monuments List published by the World Monuments Watch in 2000.
The monument is distinct through its construction phases and stylistic features spanning from Renaissance, Baroque, Neoclassical and to Neogothic styles. The Transylvania Trust organization is responsible for its restoration and revitalization.