Two days left until we meet at the most vibrant Hungarian festival in Romania: VIBE 2023! This year we are happy to announce that CODESPRING is the main partner of KOLI – the education section of this youth oriented event! Join us between 6 and 9 July, 2023, at our tech stand at VIBE, Koli area, in Târgu – Mureș, Transylvania.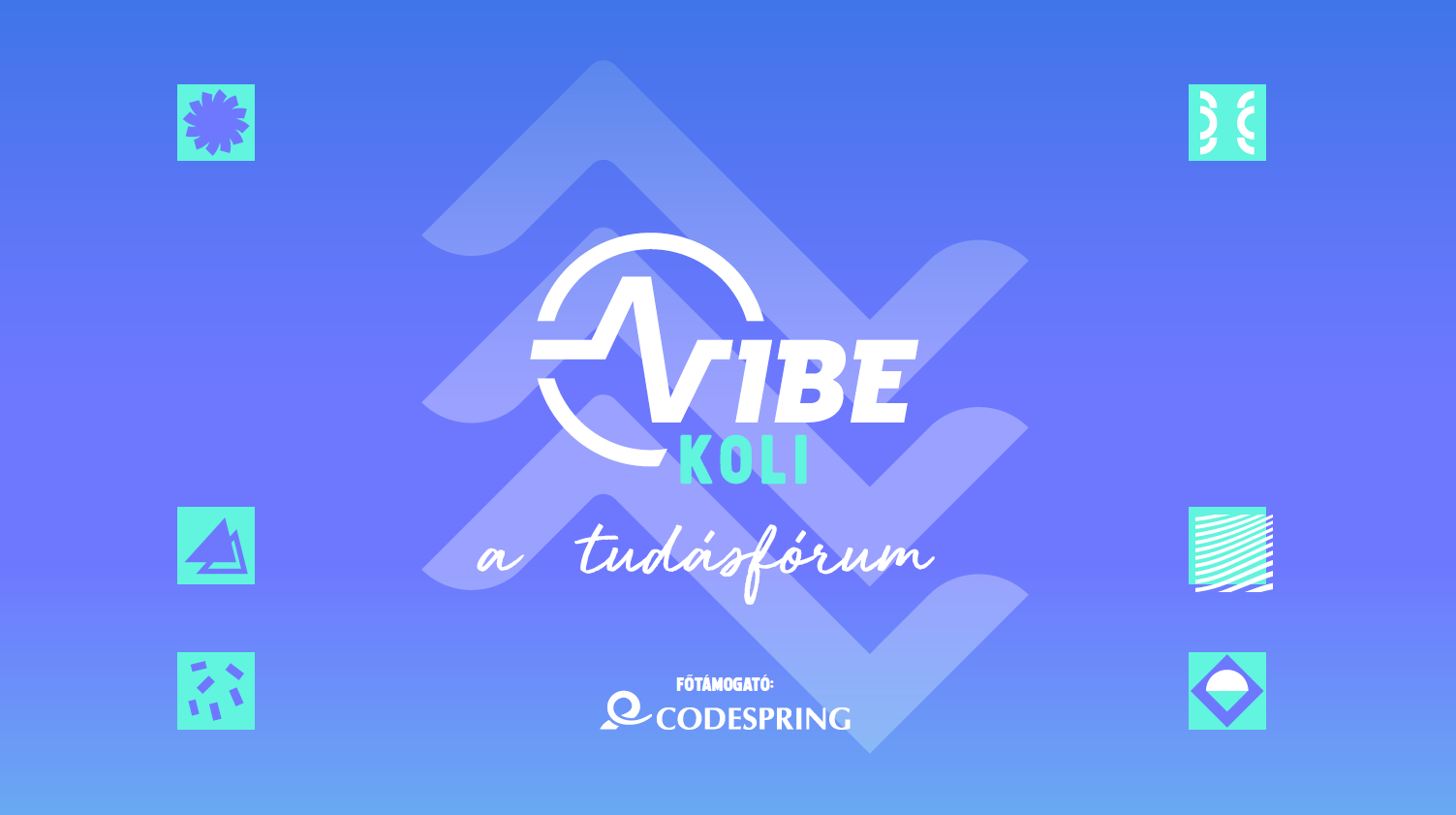 What exactly is VIBE Koli?
VIBE Koli is designed as a knowledge forum within VIBE music festival. It reunites students, high schoolers and youth from all over Transylvania with industry experts, entrepreneurs, business people, academic personalities, artists and athletes willing to share their story and knowledge.
VIBE Koli aims to open up new horizons, to showcase various career paths and to encourage youth to follow their vocation and dreams. Nothing is wrong; everything is right – as long as young people learn to own their choices and be true to themselves.
What does Codespring stand for as a main partner of VIBE Koli 2023?
Codespring being a main partner of VIBE Koli is a statement of trust in the young generation and its potential to embrace and create new technology! We will be there to promote our career manifesto: Upgrade Yourself!
We believe that the best way to give a glimpse of our abstract work – software development – is to engage the audience with its final output and applications. In that sense, Codespring brings technology to the fingertips of the festival attendees, encouraging them to interact and try a few basic programming exercises.
Our presence as a main partner of VIBE Koli 2023 is also a matter of heart since our affinity with the largest Hungarian festival in Romania relies on our team's social background: a unique Hungarian and mixed heritage community from Transylvania.
In addition to all the above, there is also a footprint match between the company and the festival community: our software development teams operate from Cluj-Napoca, Odorheiu Secuiesc and Târgu-Mureș. Therefore, we are open to welcome interested young students in our tech internships and career start programs, such as Codespring Mentoring Program.
Why visit Codespring Stand at Koli │ VIBE 2023?
Codespring stand will be open daily from 10:00 to 18:00, between 6 and 9 July, 2023.
Our team has prepared for its stand visitors a nice atmosphere with interesting activities:
Chill-zone where you can relax on bean bags
Fun games to engage with the tech world
Programmable robots
Nice little surprises and fun giveaways
You will also get the chance to:
Meet our colleagues
Understand more about our company
Learn about the internships and mentoring opportunities
Talk about the software development projects that we have worked on
Fin out about interesting job opportunities with Codespring │ Softech
Join the panel talks organized at Koli │VIBE 2023
Our colleagues from Codespring will be present at the following panel talks and presentations:
July 6, at 14:00, Terasz stage – Panel Talk: . AI as an art killer; Participants: Szélyes Levente, Codespring CEO; Bartha József, contemporary visual artist, professor at Târgu Mures University of Arts; Bartha Dániel, student
July 8., at 11:00 a.m., Oázis stage – Panel Talk: Will the robot be my collegue? The future workplace; Participants: dr. Székely Levente, MCC, Director, Institute for Youth Research; Bantó Dániel, Zoltán Kallós Foundation; dr. Barabás László, software developer, Codespring CTO
July 8., at 12:00 a.m., Oázis stage – Panel Talk: Expectations vs Experience: freshmen on the labour marketplace; Participants: Dr. Szász Levente, Associate Dean; Benkő Ilona, HR Manager at Codespring; Ferencz Dániel, junior software developer, Codespring
July 9., at 16:00, Oázis stage – Presentation: Why don't programmers live in the basement? The answer will SHOCK you! Speaker: Fosztó Mátyás, software developer, mentor, Codespring
We can't wait to meet you at VIBE 2023 and to give you an idea about the future tech career opportunities!
With massive good vibes from our side,
Codespring: Main Partner of Koli │ VIBE 2023 .