Codespring Software Team Sets Sail with New Website, Updated Tech Content and an Inspiring Story.
Codespring™ by SOFTECH™, the award-winning software development and outsourcing company from Cluj-Napoca, Transylvania region, Romania, relaunches its website codespring.ro with updated tech content and an inspiring story built around sailing! The appealing design illustrates the team's spirit of exploration and its journey on the software development global market. The responsive layout supports online discovery of Codespring's key concepts: Fine Tuning, DevOps and organic growth.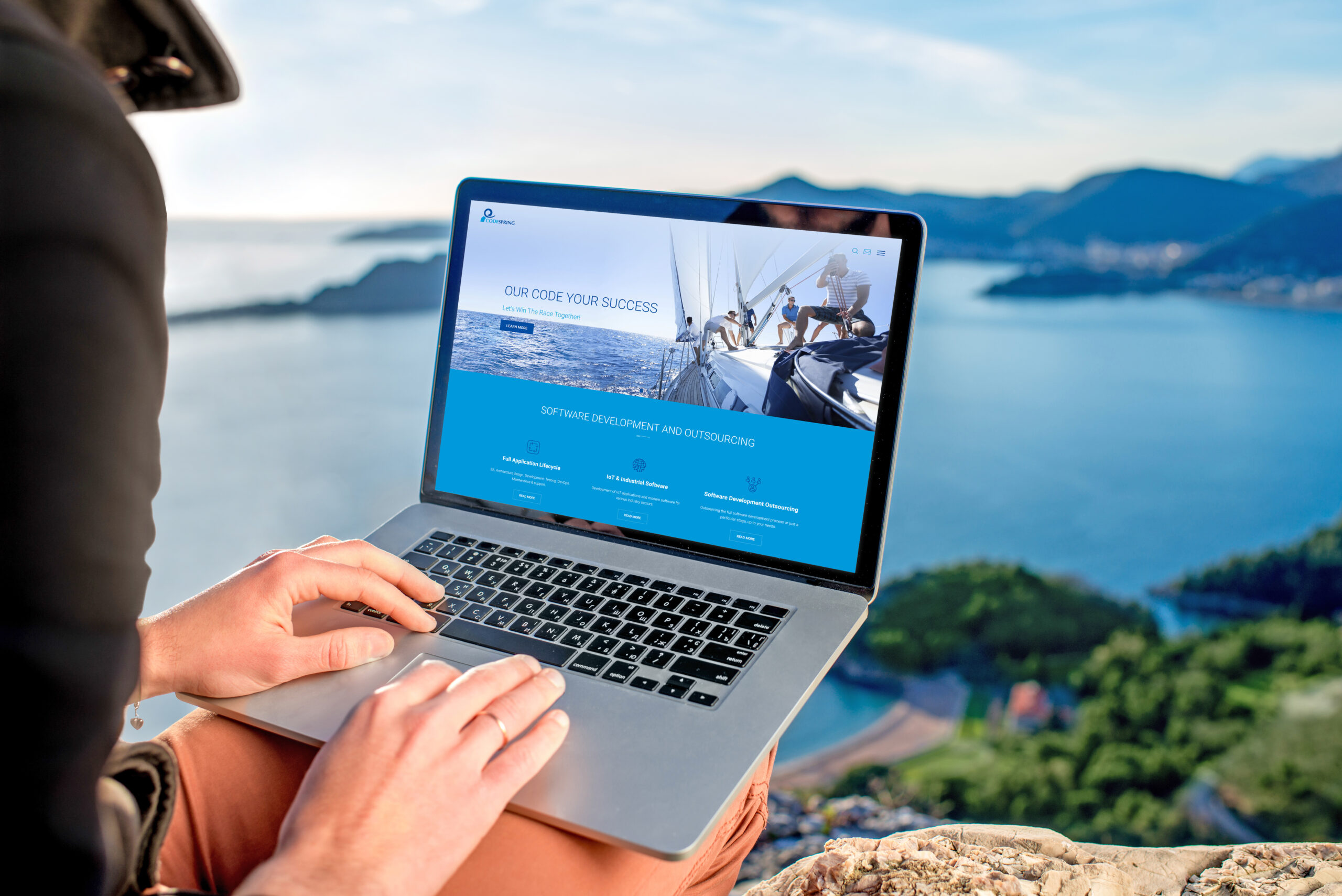 With improved navigation and optimum display across devices codespring.ro draws attention on the authentic entrepreneurial life of this little, yet strong (!) community of software developers from Transylvania, Romania. On a sailboat, the crew always has to work together in order to keep the course.
"We have embraced the sailing metaphor back in the days when we were refining our business presence at the major European tech exhibitions. Since we are a team of agile software developers, it was a natural step to turn sailing into the brand story of Codespring. Each new project is an occasion to embark on a new journey with our customers. Once on board, we have to sail together: to work with the wind, the water, the ship and the team until we get the software ready to market. I personally invite you to check our History and Fine Tuning sections, for they illustrate our agility and ability to adjust to any given context. I am proud of my colleagues and our great results at international level." – declares Eng. Levente Szélyes, CEO.  
"At the time being and in the spirit of sailing, the North Star of software development practices is DevOps. Complementary to all Agile practices, DevOps aim to achieve an ever shorter development cycle and a faster go to market pace. We have particularly paid attention that our potential customers and interested decision-makers find relevant information about DevOps, CI/CD, IaC and automated testing on our website. In the tech world, I find that it is always easy to fall in the tech terms trap, that is why we focused on communicating the tangible benefits of DevOps and to expose a few powerful study cases." – stated Eng. László Barabás PhD, CTO.
The major assets that the new Codespring website brings to the public are:
Software development process and methodologies explained for decision-makers
DevOps philosophy and practices presented across real projects
Tips about outsourcing software development projects to Cluj-Napoca, Transylvania, Romania
Career opportunities for programmers, mathematicians, engineers and tech enthusiasts
Mentoring program for young students in informatics, mathematics and computer science
About Codespring
Codespring™ is the outsourcing brand of SOFTECH™, the 23 years old software development company, from Cluj-Napoca, Transylvania. The main services are: IoT development, cloud application development, mobile application development, industrial software development and cluster based DevOps. Currently the team counts +120 software engineers and follows an organic growth strategy in close collaboration with its strategic partners, long term customers and partners.