In April, when everything was in bloom, we also had the chance to outline the opportunities of the IT career in front of high school students from Satu Mare! On the occasion of School in a Different Way 2023, Codespring team was invited in Satu Mare, at Kölcsey Ferenc high school to present the various career tracks in a software development company and the appropriate training possibilities for the next generation.  We were glad to meet the pupils and their teachers from three local high schools!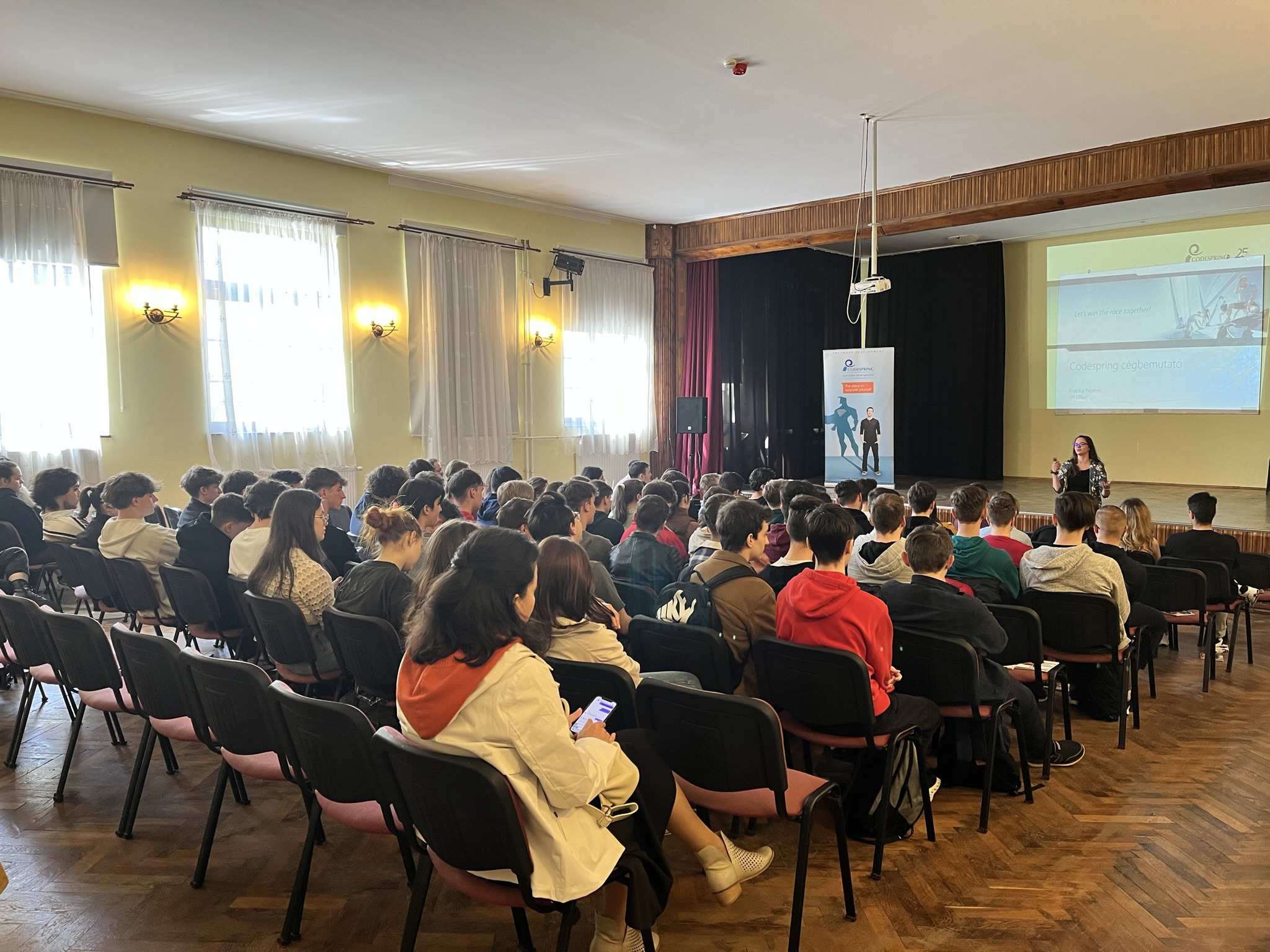 An Enthusiastic Young Audience
First, we were thrilled to be welcomed by curious high school students, eager to find out what the IT field may offer as a profession.  What does a software developer do? What does a software development company offer? What are the steps to become a software developer? Does it worth the effort?  – These were just some of the questions that our team from Softech │Codespring tried to answer.
80 high-school students interested in informatics were present in the hall. They gathered from three high schools in Satu Mare: Hám János, Református Kollégium, Kölcsey Ferenc.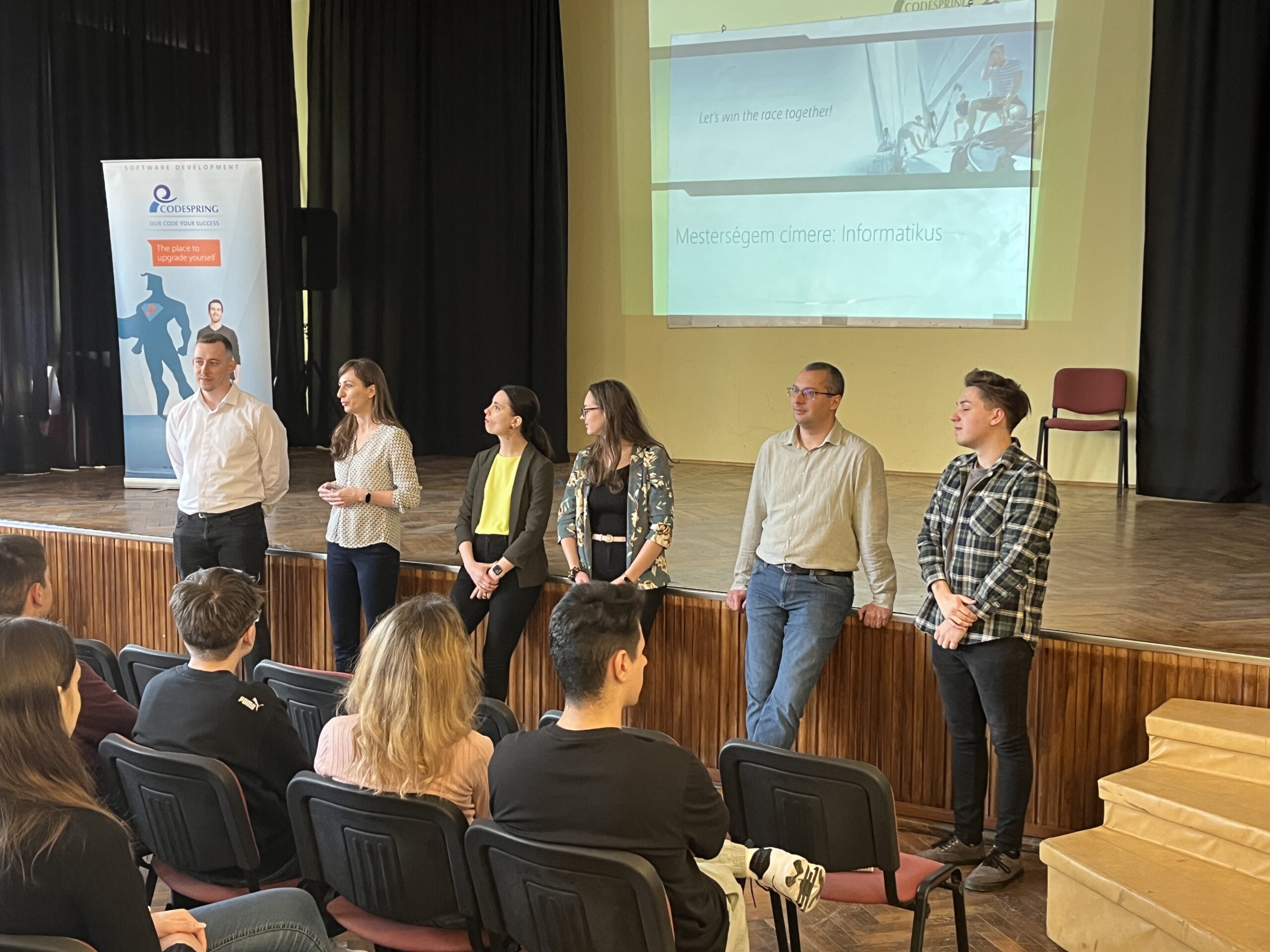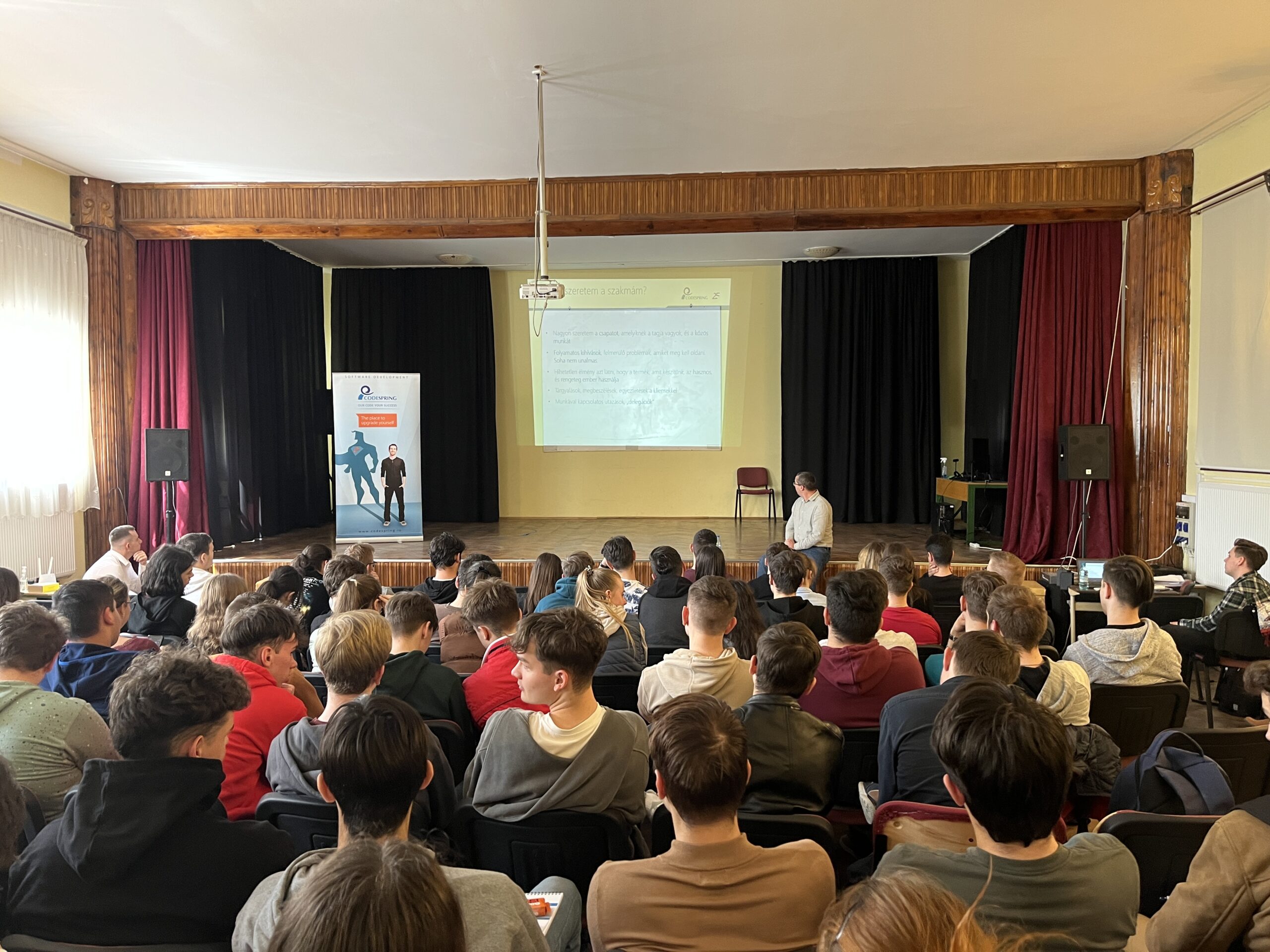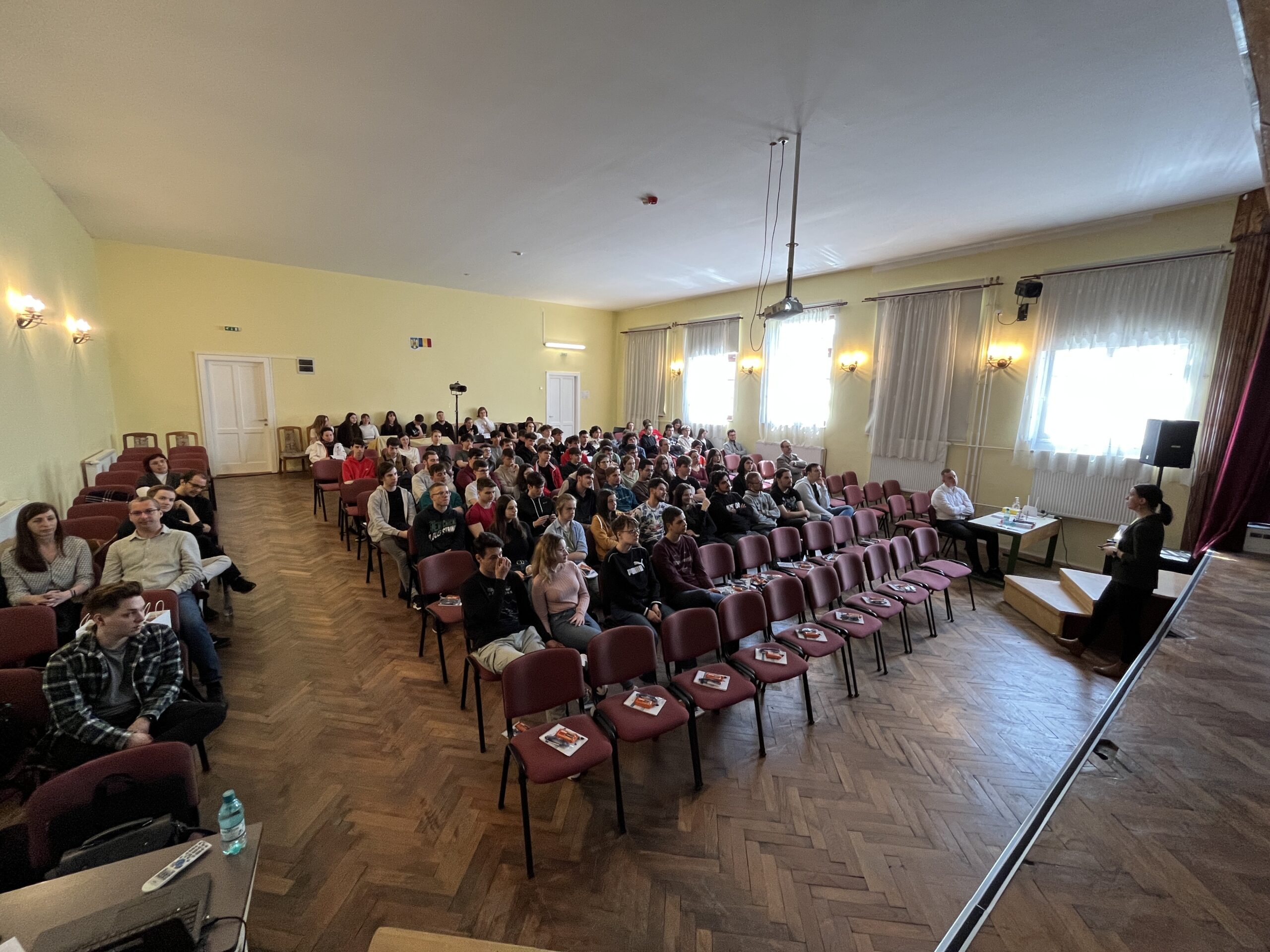 The Key Topics
In order to get everybody on board we started the meeting with a relaxed company presentation covering the spirit of our team, the services we deliver, bits of our life at the office and several relevant customers. We must note the insightful contribution of our technical expert, Kandó Norbert – Account Manager who explained his own evolution in the field and his career at Softech │Codespring.
Next, our HR team presented the opportunity of joining the Codespring Mentoring Program and the various training possibilities. The program was beautifully backed up by the presence of our young colleagues – Krisztián and Kristóf – who talked about their own story with the mentoring and the on boarding process.
As a closing of the meeting, all high-school students were invited to try out different gadgets and robots in order to have a grasp of the finality and application of programming itself.
How to Join Codespring Mentoring and Training Programs?
If all the above sounded interesting and wish to start  a career in software development with Softech │Codespring, we recommend that you read more about us and our Mentoring program on the dedicated section.
If you already are a student enrolled in one of the universities from Transylvania, you can directly apply on edu.codespring.ro at one of the ongoing courses.