CeBIT Opening Ceremony 2011 / Today!
February 28, 2011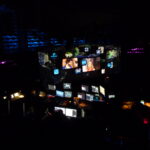 CeBIT Opening Ceremony 2011 / Today!
On Monday, 28 February 2011 as of 6 p.m., CeBIT was ceremoniously opened at the Hannover Congress Centrum. Speakers of the special event:
Stephan Weil – Lord Mayor and Chief Executive Hannover – Capital of Lower Saxony
Prof. Dr. August-Wilhelm Scheer – President of the German Association for Information Technology, Telecommunications and New Media (BITKOM)
Samule J. Palmisano – Chairman, President and CEO, IBM
H.E. Recep Tayyip Erdogan – Prime Minister of the Republic of Turkey
Dr. Angela Merkel – Chancellor of the Federal Republic of Germany
Codespring will publish more about this prestigious event during this week! Meanwhile, remember that you can meet us in person, in Hannover at Hall 5 / B 48 at Romania's Stand.