Codespring was awarded Role Model 2021 Loveable Workplace in Romania during the 2021 Loveable Workplace Awards in November 2021. This was another great news for our software development team in 2021 and a major confirmation for the quality of our people oriented strategy. After 23 years since the foundation of the company, having the majority of our initial core team still here at Softech │ Codespring, the Role Model 2021 Loveable Workplace in Romania Award becomes more valuable.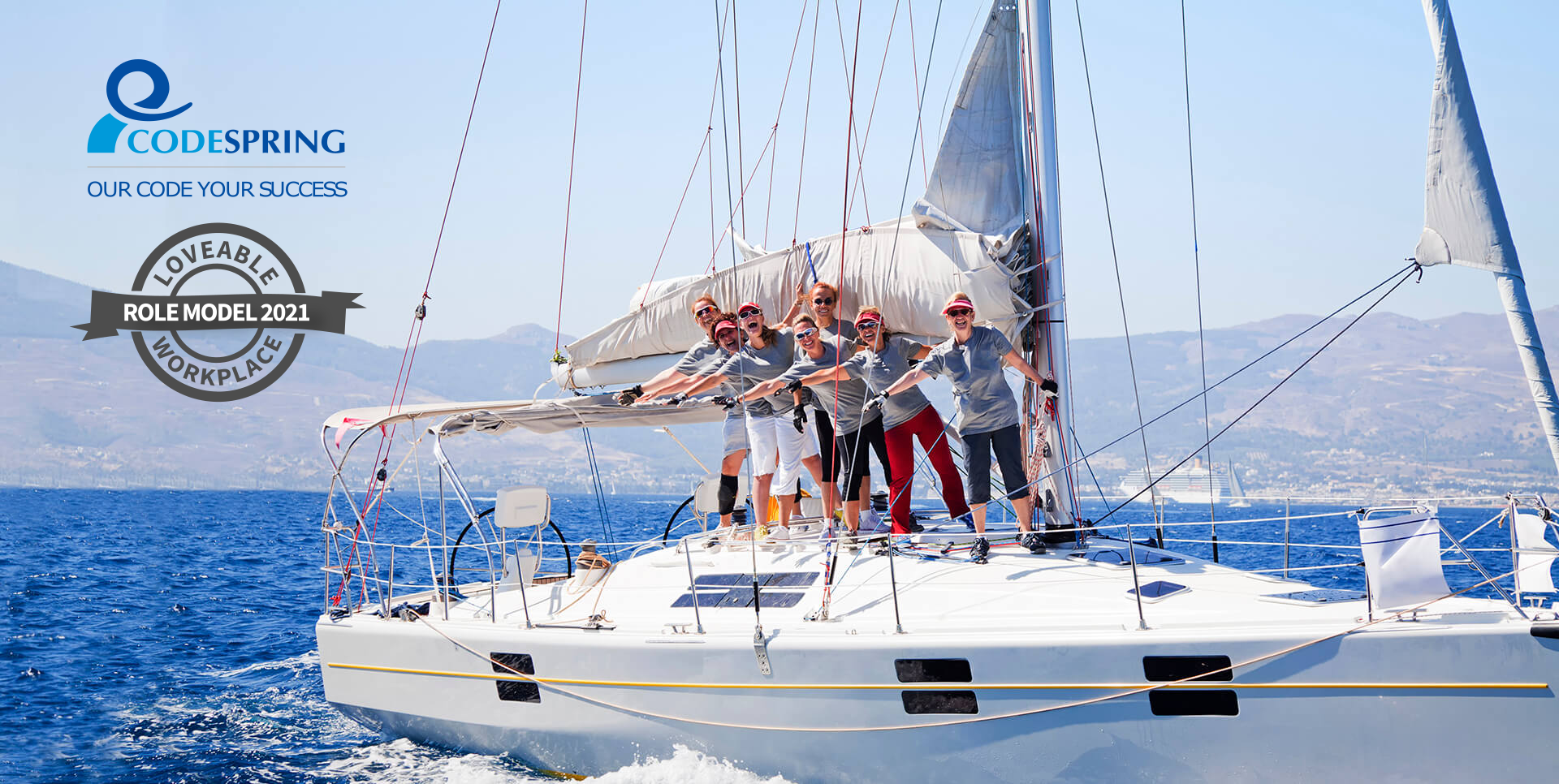 The official ceremony took place on November 18, 2021 in an online format, due to the current covid19 context. The theme of this year's offcial event was "Change is the New Normal". Softech │ Codespring was represented by Ilona Benkő – HR Manager who also got the honor to be in the jury and announce the Employer Branding for Romanian SMEs Award 2021.
Around 200 companies from Romania, namely from Transylvania region participated in the contest organized by dreamjobs.ro. The fields represented in the competition were: architecture, business and management, commerce, communications and marketing,  costumer services and support, design eCommerce, education, engineering, entertainment and leisure, fashion and beauty, finance and accounting, food and gastronomy, healthcare, human resources, IT Operations.
We are glad that our team was awarded with one of the Role Model 2021 Loveable Workplace Awards and we hope that we will further stand up to this distinction.
For those interested in the 23 years history of Softech │ Codespring we recommend to have a look at our story section on the webpage. If you will find it interesting to join the sofware development and outsourcing team, you must check the current job opportunities and the way that your career may evolve at Codespring.
About Codespring
Codespring™ is the outsourcing brand of SOFTECH™, the 23 years old software development company, from Cluj-Napoca, Transylvania. The main services are: IoT development, cloud application development, mobile application development, industrial software development and cluster based DevOps. Currently the team counts +120 software engineers and follows an organic growth strategy in close collaboration with its strategic partners, long term customers and partners.